Kurt Ehmann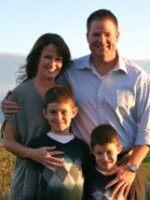 Partner/Financial Advisor
Kurt works with a wide range of individuals and businesses to help them realize their ongoing potential so they can become sustainable high performers both in business and in life. His expertise is in preparation and planning. He is securities registered (holding a series 7, 66 and 63) as well as insurance licensed in California for life, health, disability and long-term care.
Prior to joining the financial planning industry, Kurt was an All Pacific-10 shortstop at Arizona State University, a top draft choice by the San Francisco Giants Organization in 1992 and due to injury, retired in 1997—he misses that forum and "playing" everyday. Kurt now applies the skills and habits of training, mindset, preparation and the desire to compete to the business of financial planning and in helping clients reach their goals, create financial independence, and paint a very clear picture of themselves and construct the quality of life they desire. Kurt has seen the highest level in sport and now continues to pursue the highest level in business.
Kurt is fortunate to have met his wife Sarah in 1995 --they married in 1998. Sarah and he have two phenominal sons, Jake and Owen. They are active both in sports and community. His family continues to raise a tremendous amount of assets through their children's sports endeavors and donate to local pediatric hospitals and children in need.